A few weeks ago I did a post called Putting It Together about how to approach setting  up your brand or  uniform  with a cohesive look. Ironically, the next day after I published that post this appeared in my in box.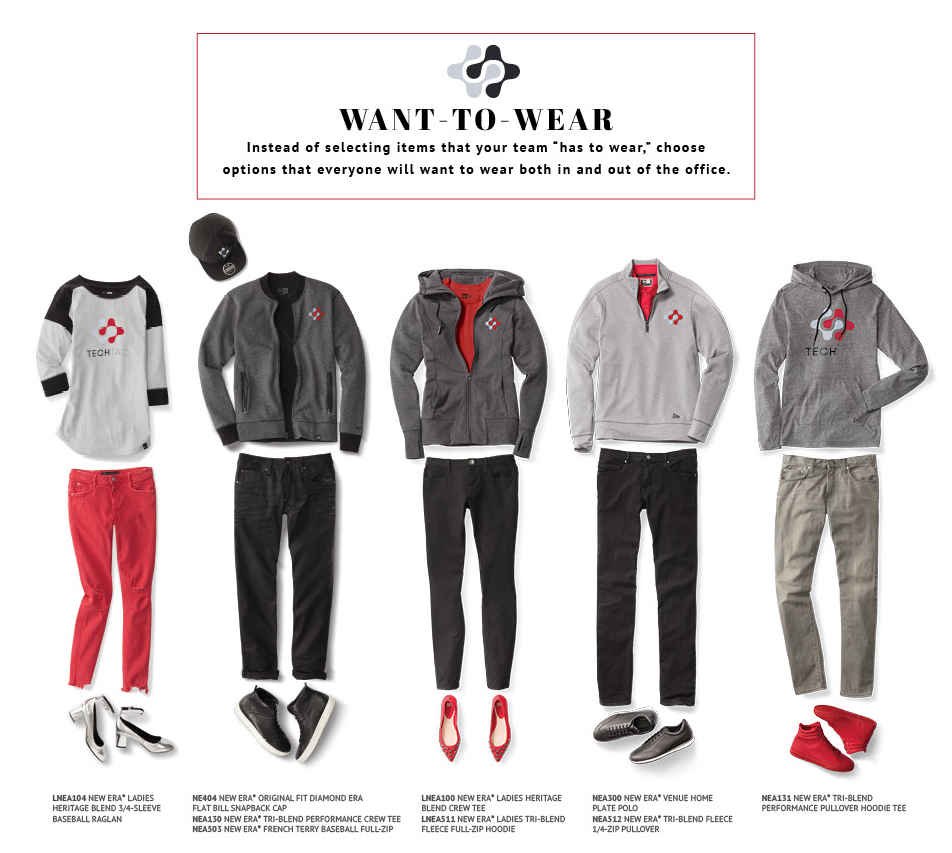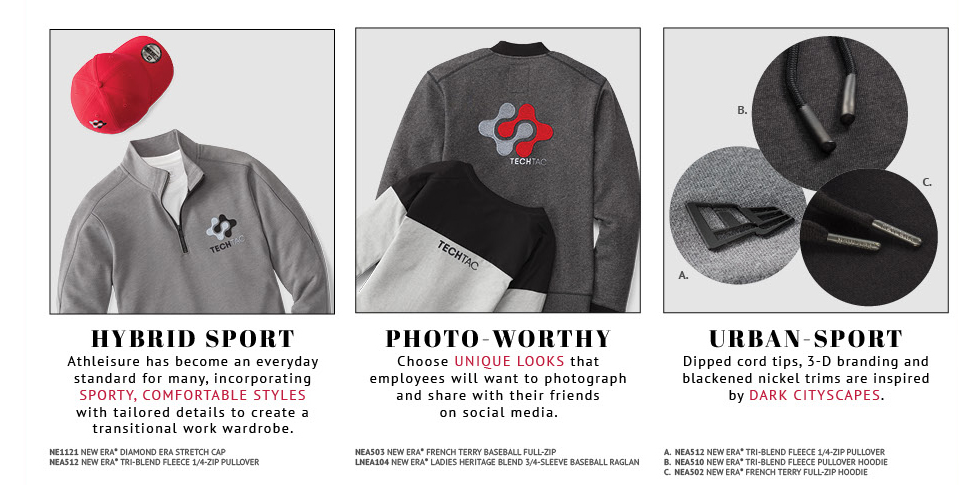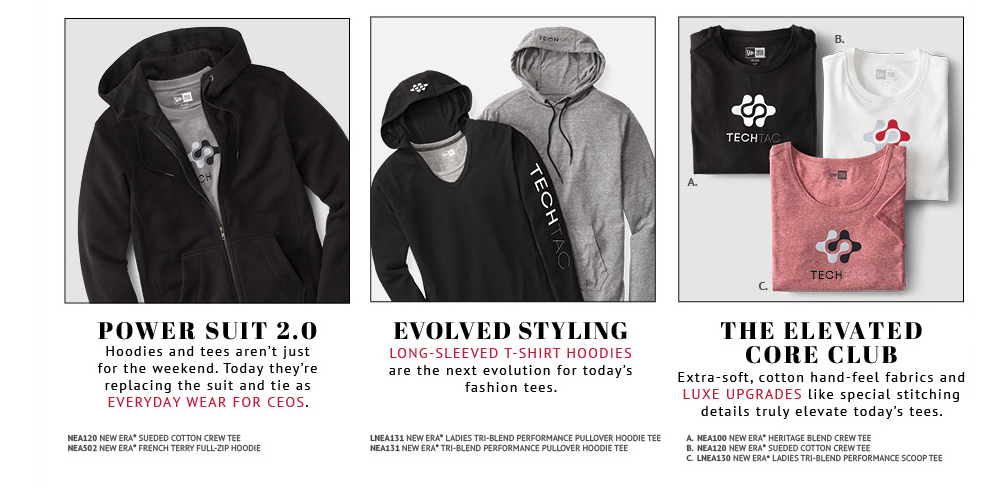 This is New Era's take on uniforming, highlighting their new fashion brand that  arrived in late winter. With these combos they show that you don't have to have a "traditional" (polo, jacket, tie, etc…) uniform to  achieve a pull together professional look.
The New Era catalog is full of other great ideas to help you think outside the normal uniforming box. Click the text in red to see the catalog or stop in the shop and pick up a printed copy. We have plenty for the taking.
Posted by Leann 4.23.18