Business uniforming is hard. Everyone has their own opinions and likes and the person or department in charge of uniforming always ends up feeling like they are in a no win situation.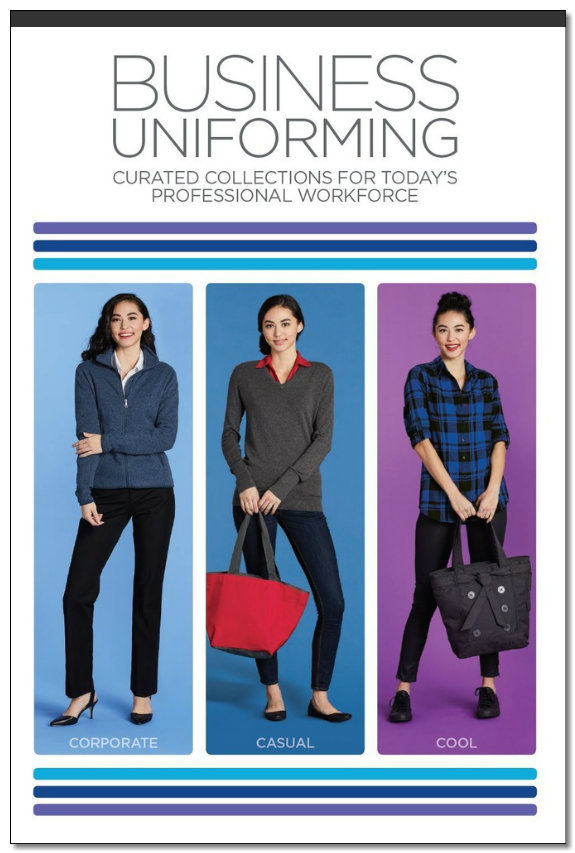 It is true that for all your employees one brand, style, or color rarely works well for everybody. But that's okay. This guide gives you some ideas how you can work your uniform around a color palette, how to achieve a certain "look" that represents your brand, and how accessories such as hats or bags (duffle bags, backpacks, or totes) can give your group a uniform look at events, meetings, and corporate outings.
The above guide only scratches the surface on what is out there for you. Here is our quick check list for getting your business uniforming on.
Research first! Love it or hate it social media like Instagram and Twitter can be your best friends during your research phase. Check out what other companies in your field are doing. Check out other companies not related to your field at all and see if there is some takeaway you can apply to your company. It costs nothing to look but may save you time and money down the line as your uniform vision takes shape.
Baby steps! Biggest thing to remember as you uniform your gang is baby steps. Outfitting a group can get pricey. Some companies have budgets that will allow them to outfit all at once. Most don't however, so start small. Maybe the best way for your company is by department, by upcoming events, or by starting with your sales team that is face to face with your customers. There is no wrong place to start.
Go for it! When it all becomes to overwhelming, I always tell our customers to start with something easy, like hats. One size fits all, they are not a big investment and they are the number one best use of your advertising money. Everyone will see them and then everyone will want one.
We always have catalogs in the shop.  If your research stalls, stop in and we can help get you on your way again. Oh and the catalogs are FREE!
Posted by Leann 3.19.18