How are those New Years resolutions coming along? Need some more incentive to stay active? Nike just released two new tee shirt options to their performance line.
First is the new Dri-Fit Cotton/Poly tees. These tees are a 4.7oz blend of 65% cotton and 35% poly. Perfect for those of you who don't like the feel of 100% poly. These tees are soft and will help keep you comfortable and dry during your workouts.
Nike did not skimp on color options so if you are outfitting a team you are sure to find a color that will work.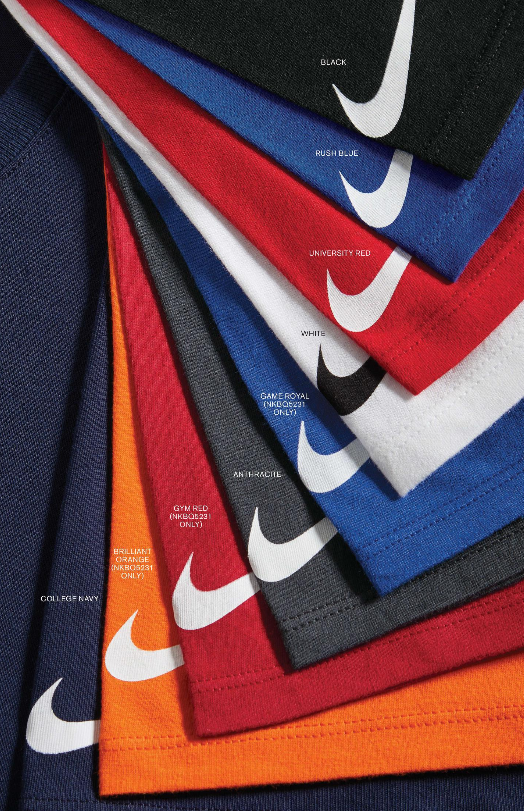 Want to go old school with 100% cotton?  Nike thought of that as well with their 4.6oz Core Cotton tee. And in keeping with the same color palette  as their dri-fit tees you can mix and match these styles to help keep everyone cool, comfortable, and performing well. Even if it is just at the company cookout this summer.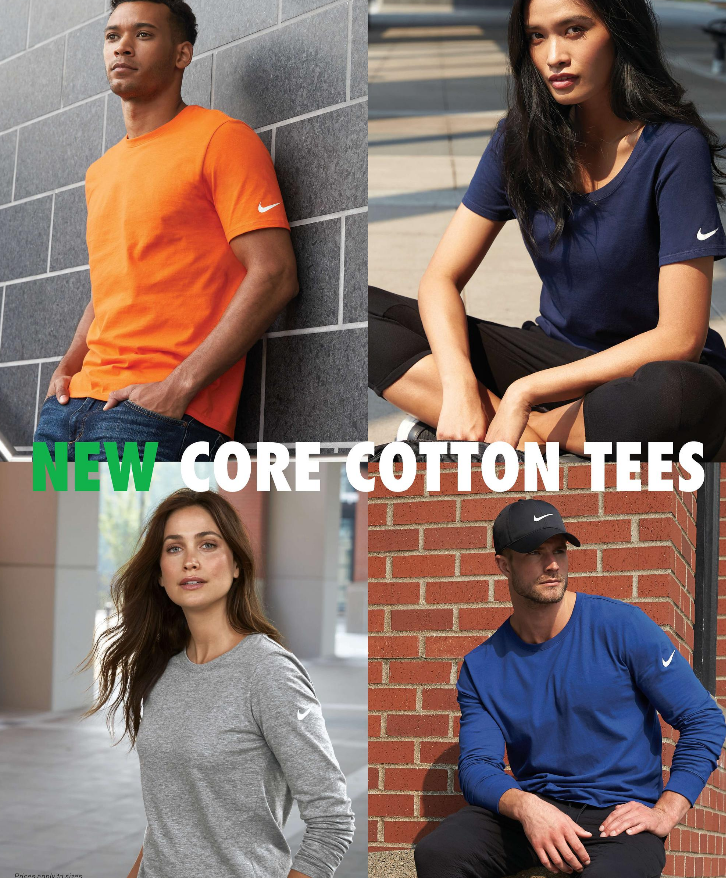 Samples will be arriving in the shop in the next couple of weeks so come on in and check them out. Now you really don't have any excuse not to keep those New Years Resolutions alive.