New catalogs, new styles, and new blends! All of our vendors are rolling out the new stuff and over the next couple of weeks we will be highlighting these items. Well some of them anyway. There is way too many for us to show you all of them but we are updating the E-Catalogs section regularly so you can stay up to date with the latest offerings.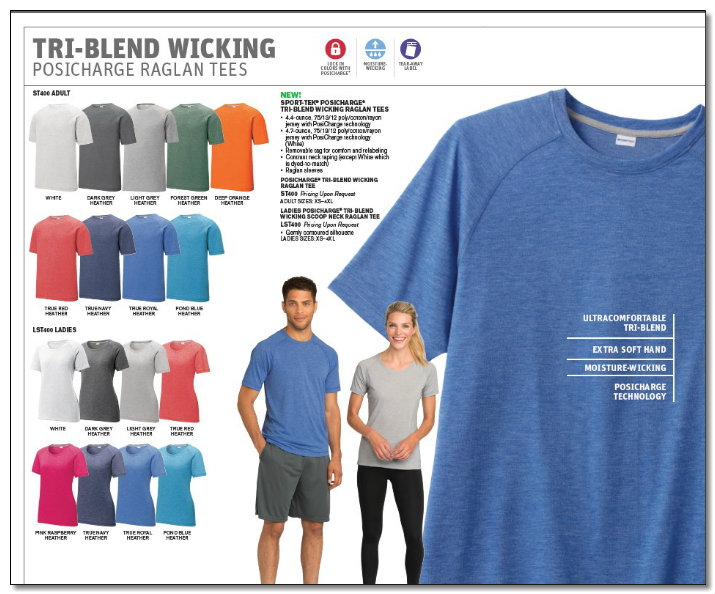 This is for those of you that love the wicking option but hate the feel of polyester. This tee is a blend of 75% poly/13% cotton/12% rayon and at 4.4 oz perfect for use as performance gear for your team or everyday wear for your crew that works outside during the warm months. On the plus side for us it is easy to screen print  and the posicharge technology helps lock in the ink color of the print so the tees look better longer.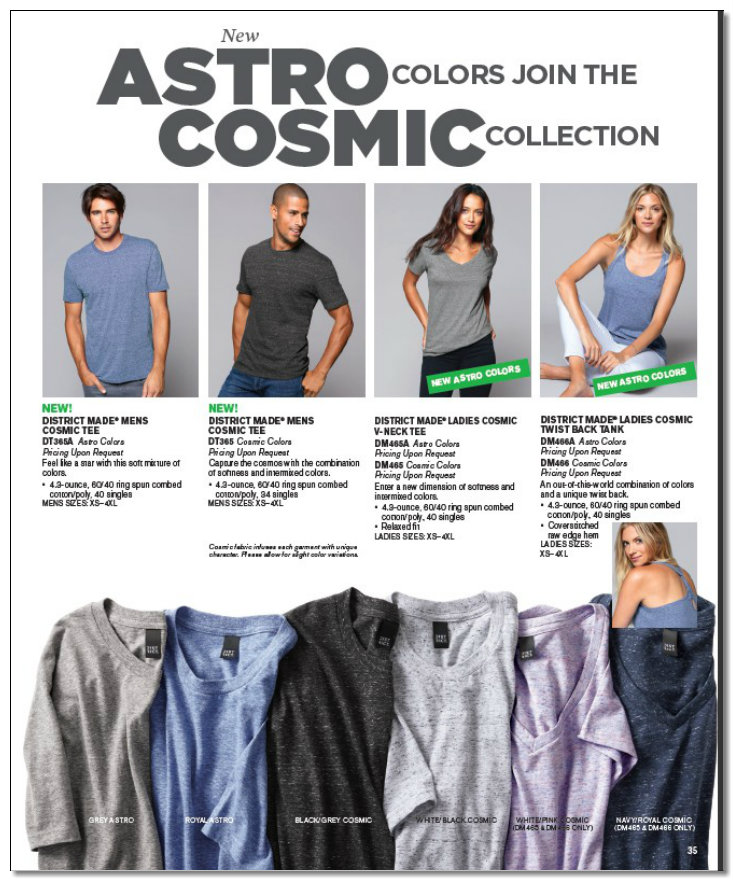 District Made introduces their Astro Cosmic collection. It blends 60% cotton with 40% poly to make this lightweight 4.3 ounce tee soft and breathable. The intermixing of colors steps it up a notch to add depth to the overall look.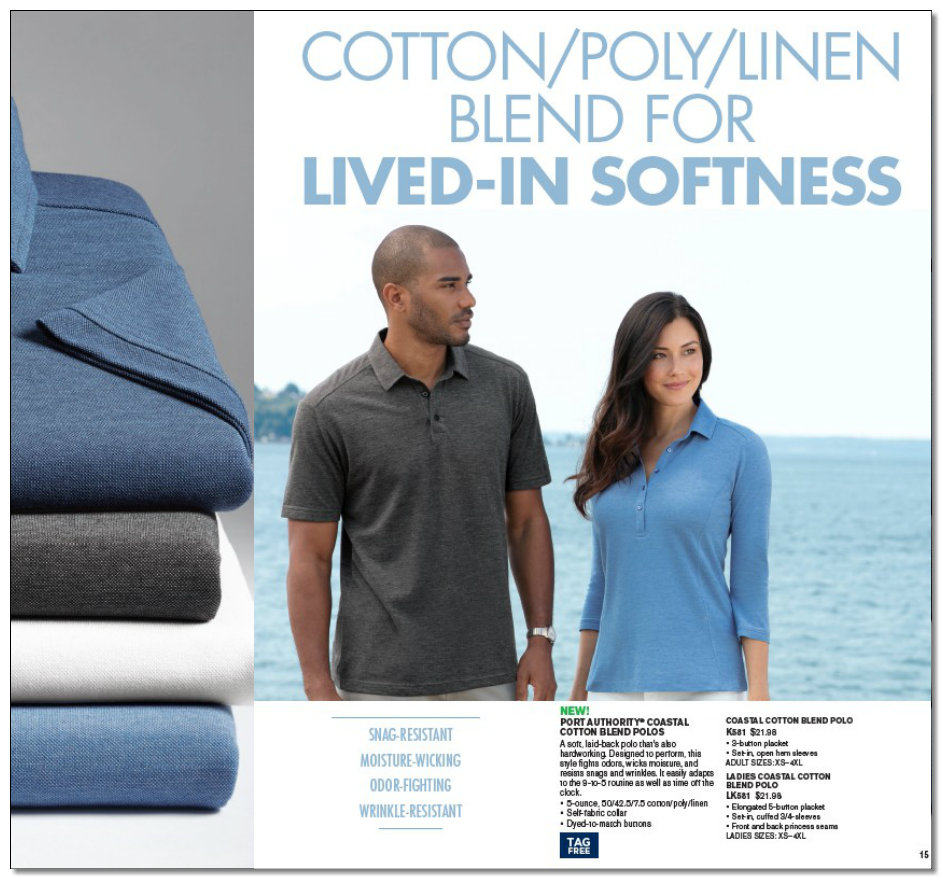 Port Authority is introducing their Coastal Cotton Blend polos. The new polos have a  soft, laid-back look that is designed to perform. This style fights odors, wicks moisture, and resists snags and wrinkles. At 5 ounces with a blend of 50% cotton/42.5%poly/7.5 linen it is the perfect polo for the office or job site.
Because the items are new they have not all been uploaded to our website. But as always if you see something you like send a message and we will get you the information or samples that you need.
Posted by Leann 1.8.18