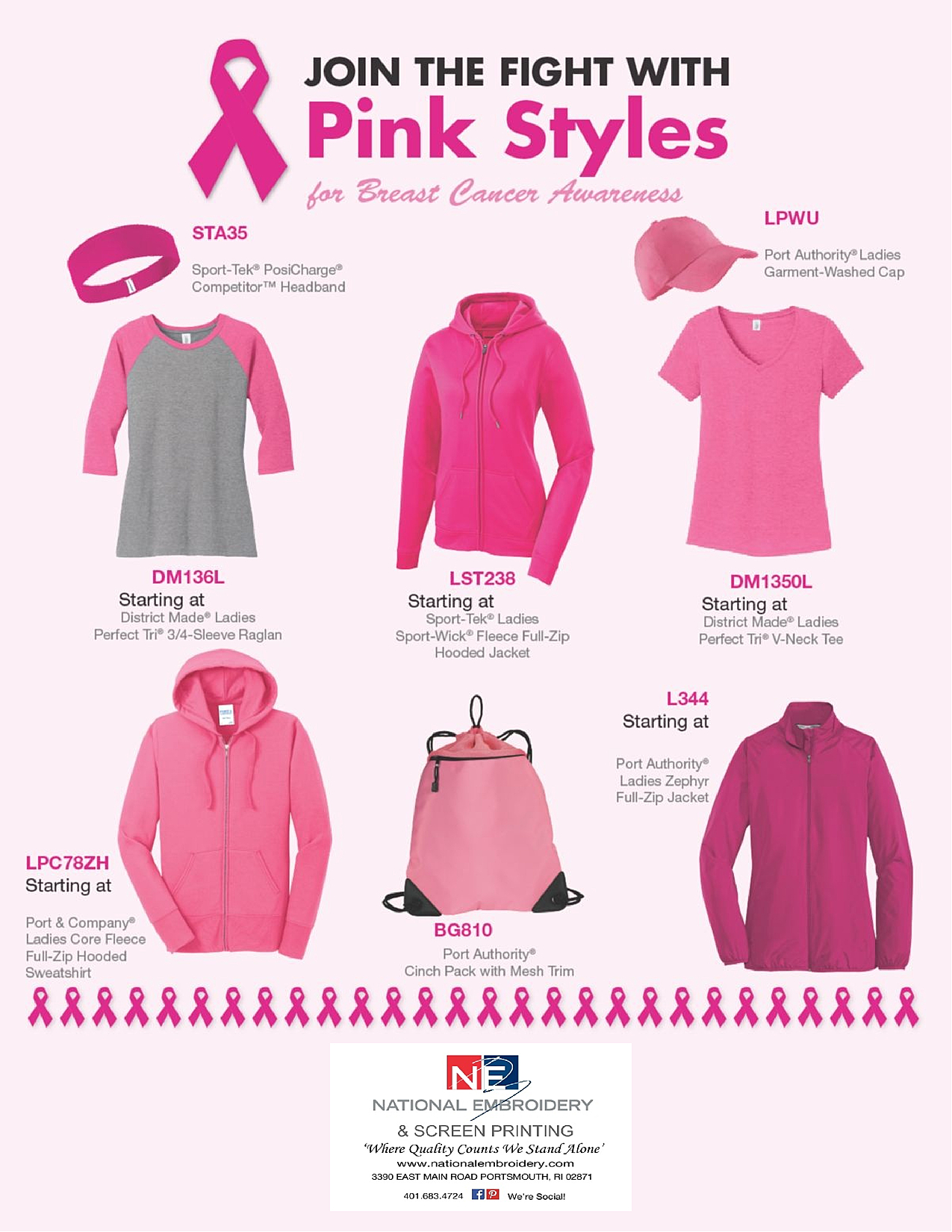 We've got some great ideas to help you join the fight against Breast Cancer.
Planning a 5K walk/run, volley ball tournament, or all night dance-a-thon?  Sport-Tek and District Made have got some great options like hoodies, baseball tees, and warm up jackets.
Planning a corporate event? Port Authority has wonderfully made woven dress shirts in all styles and fabrics from no-iron easy care and twill to polyester and 100% cotton.
Planning a goodie bag give away to raise awareness? Check out this Cinch Pack.  This pack has room for all kinds of cool items. If you are looking for ideas on how to fill that pack check out our promotions site The Next Event.
No matter the type of event be it big or small, traditional or cutting edge, thank you for helping to continue to bring awareness to this disease.
Posted by Leann 9.21.17