Finally a dress shirt that is meant to be worn untucked.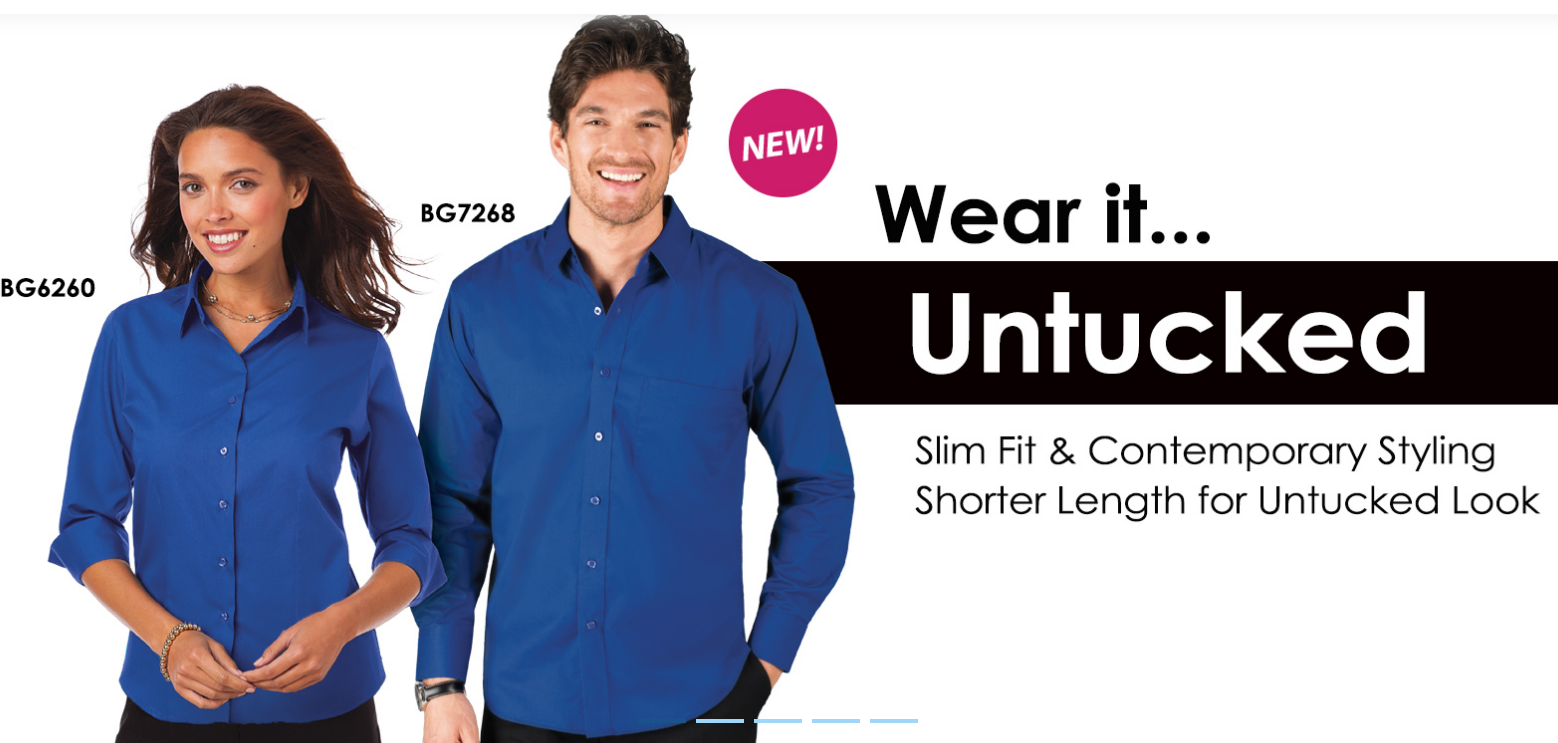 What more do you really need to say other than you can wear it untucked and still look professional.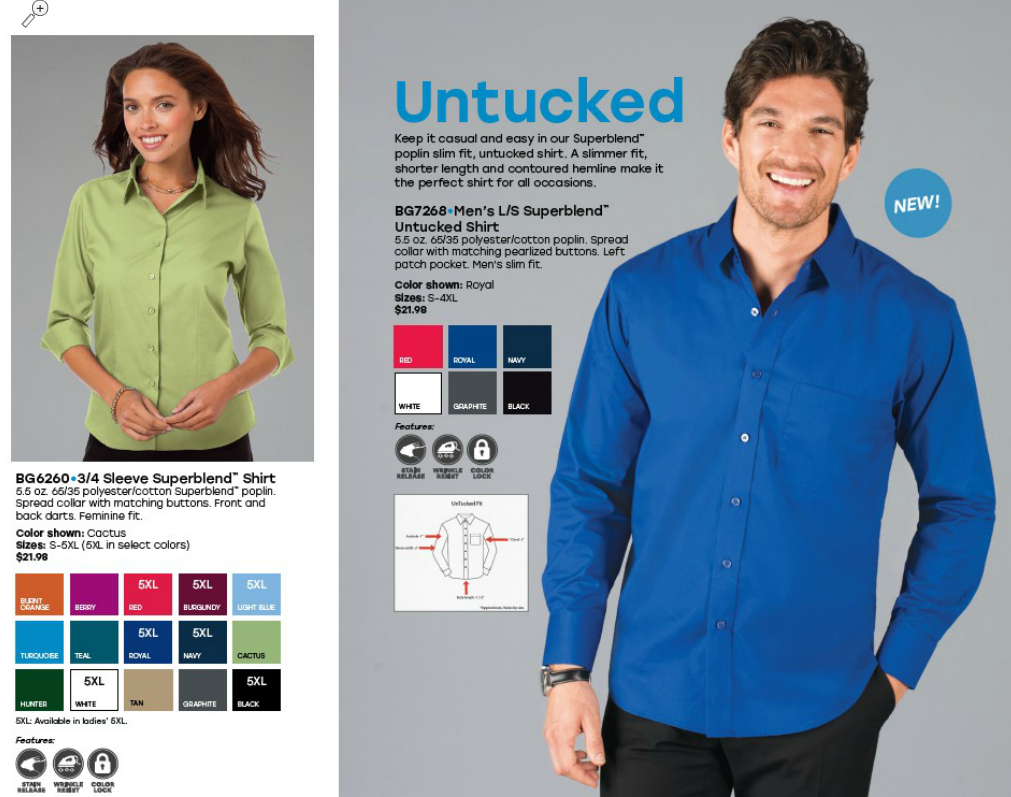 A nice weight at 5.5 oz this shirt comes in a ladies style as well and both are wrinkle and stain resistant.
The 2018 Blue Generation e-catalog is now up on our site and the untucked shirt is just one of many new items Blue Generation is debuting.
Posted by Leann 2.7.18