Back in the day all the classic trucker caps sported patches. And of course what is old is new again. The patch trend on hats is making a big come back.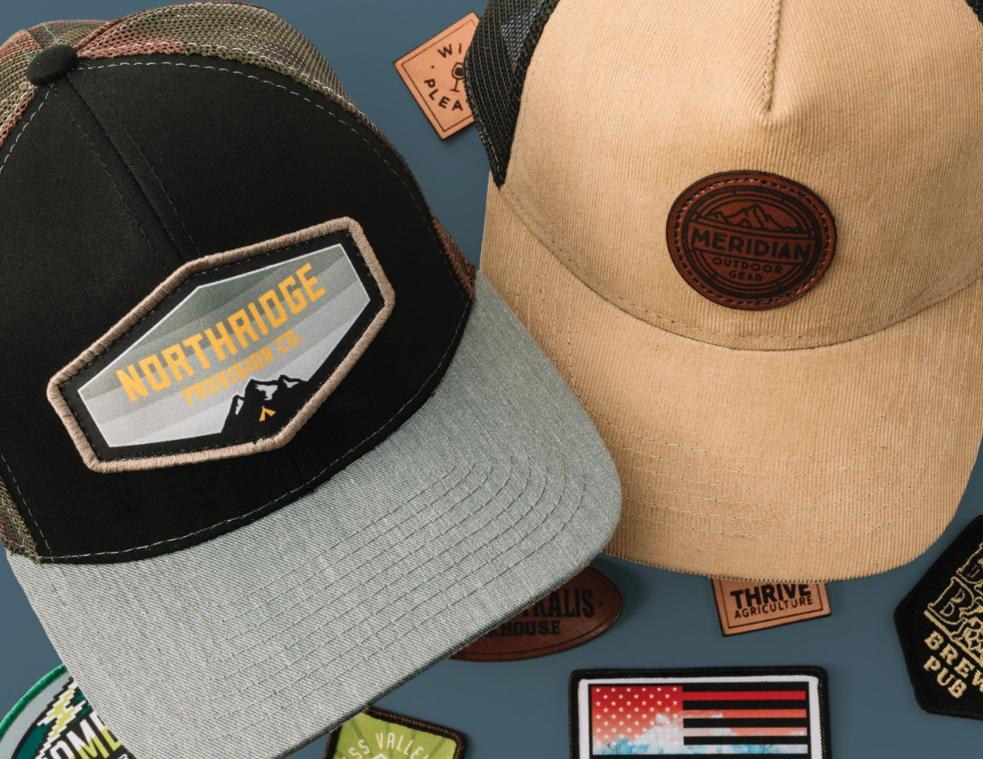 Leather and sublimated options add a fun new twist to hat patches.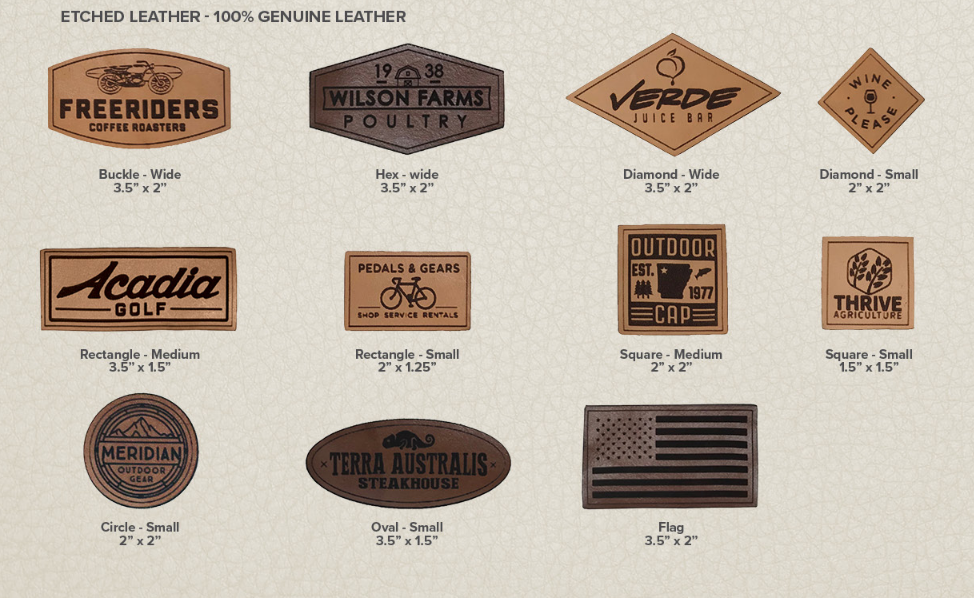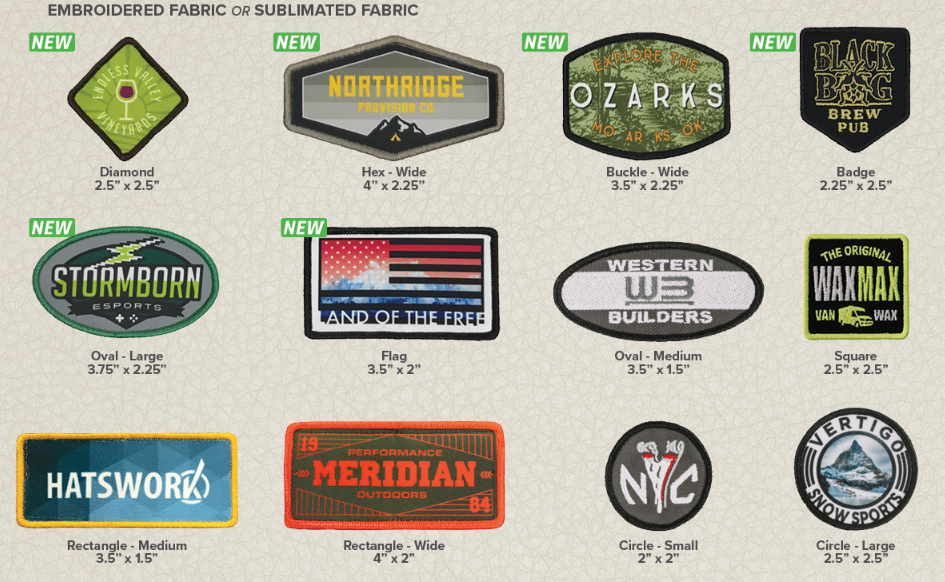 Without sounding like a broken record (which we are going to anyway…) hats are probably the BEST form of advertising. And with these new patch options you can really stand out from the crowd.
Need some ideas on how you can use this trend with your brand, project, or upcoming event? Listed below are some ideas to help get your creative mind cranking away.
Design a new twist on your logo and run the hats as a "limited edition". If people know these won't always be available they are more likely to purchase it as soon as they see it.
Want a big crowd at your event? Use the same 'limited edition" concept and let everyone know that the only way they can score the hat is to attend the event.
Use them as employee incentives or to mark milestones. For example you just produced your millionth widget. Get everyone a hat to mark the occasion and show your appreciation of a job well done.
Don't forget family events like reunions or weddings or even milestone birthdays.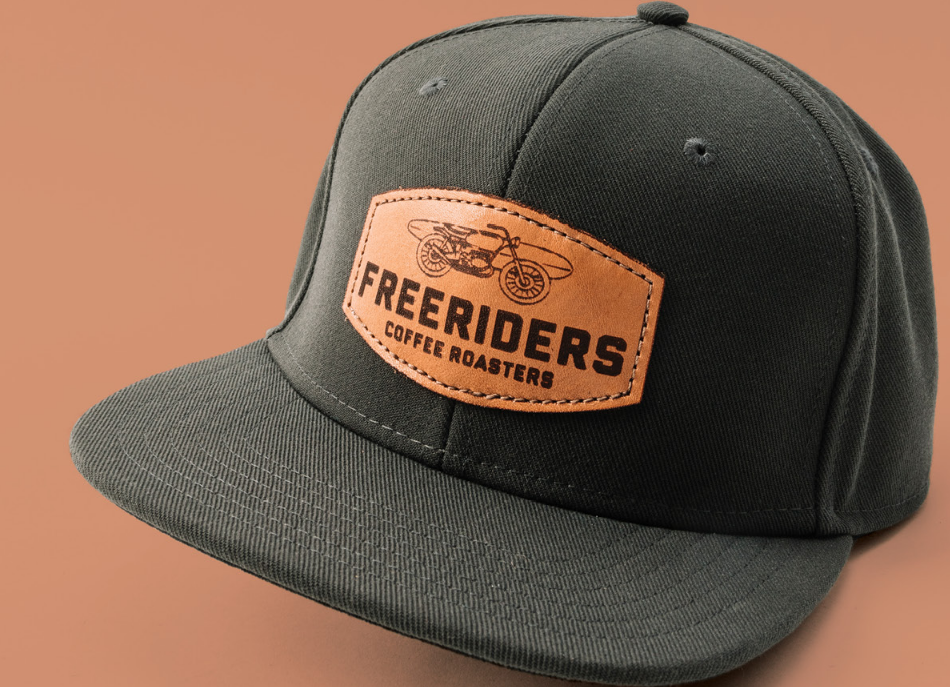 If you need more information just give us a shout.
New hats for a new year!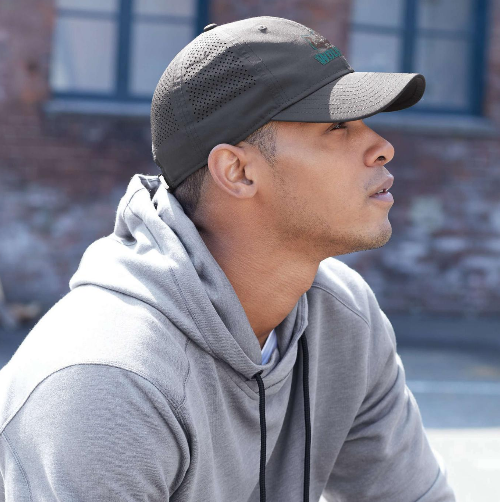 Calling all New Era fans! If you love their  baseball hats here is another one to put on your radar. The ventilating perforations in this new cap allow your head to breath and yet keep you protected from the sun for all your spring and summer outdoor plans. It is not available yet but will be soon. If you are planning spring/summer uniforming for your team (sport, employee or otherwise) or have an upcoming fitness related event keep this in mind. It is sure to fit the bill. (sorry lame hat joke….)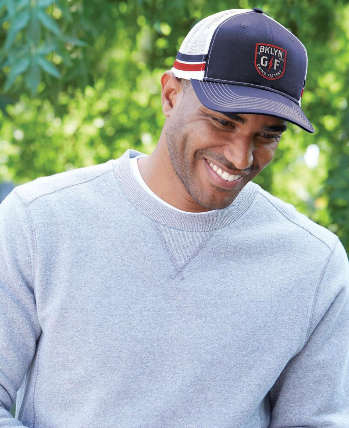 Going retro now  with this new hat from Port Authority. The two-stripe snapback trucker cap has mesh mid and back panels and a structured mid profile front allowing room for your logo to shine. We also like the contrast stitching on the bill.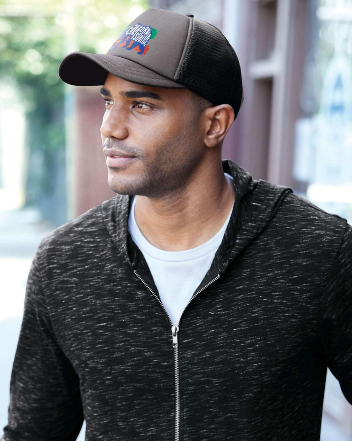 Foam trucker hats  and hats with a tall profile have made a big come back in the last couple of years. In keeping with the times  Port Authority release their 5 Panel Twill Foam trucker hat with 7-position snap back (shown above) and their FlexFit 110 (shown below). The 110 has a crushable, foldable crown and brim for easy packing as well as a webbing adjustable closure (with easy release buckle) to insure a perfect fit.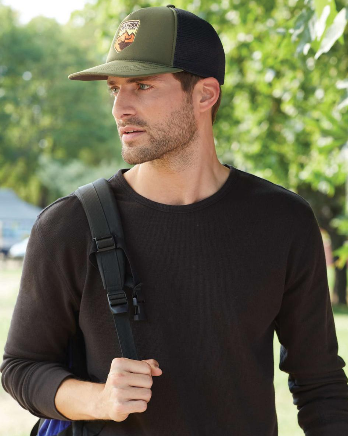 And finally we have the Flexfit Delta. Again, with a taller profile to show off your logo. With 4 die cut vent eyelets, this hat is made with polyester and spandex to keep you cool. But the best part is the 3 layer sweatband that has stain blocking technology. Keeps the sweat in check without looking gross at the end of workout, game or function.
And that is your round up of new hats for January. Keep  checking back as new hats are released all year. You know if they are cool and trendy we will be the first to tell you about them.