Just in time! And on sale! These are the perfect one size fits all gift that everyone actually uses.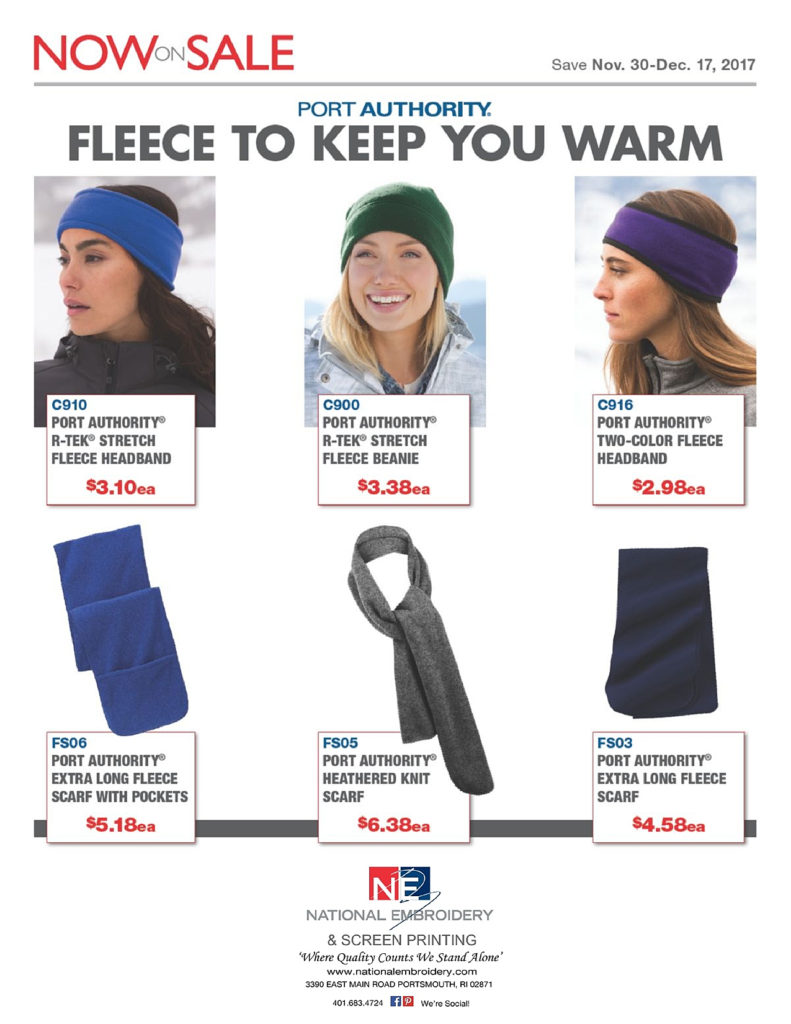 There is still time if you order in the next week to get scarves, beanies, and ear warmers in time for Christmas delivery. Have a corporate gathering after the Holidays? Even better. We can get these to you in plenty of time for your January event.
When you order mention the code FLEECE to make sure you get your sale price on the items listed. Click on the image to go to our Caps page which will allow you to type in the item number you are interested in for more color options. Remember these are for blank goods decorating cost will be added when your order is placed.
Stay warm!
Posted by Leann 11.30.17