Nurses Week is May 6th thru 12th. Let's celebrate all those folks that help us physically, mentally, and emotionally.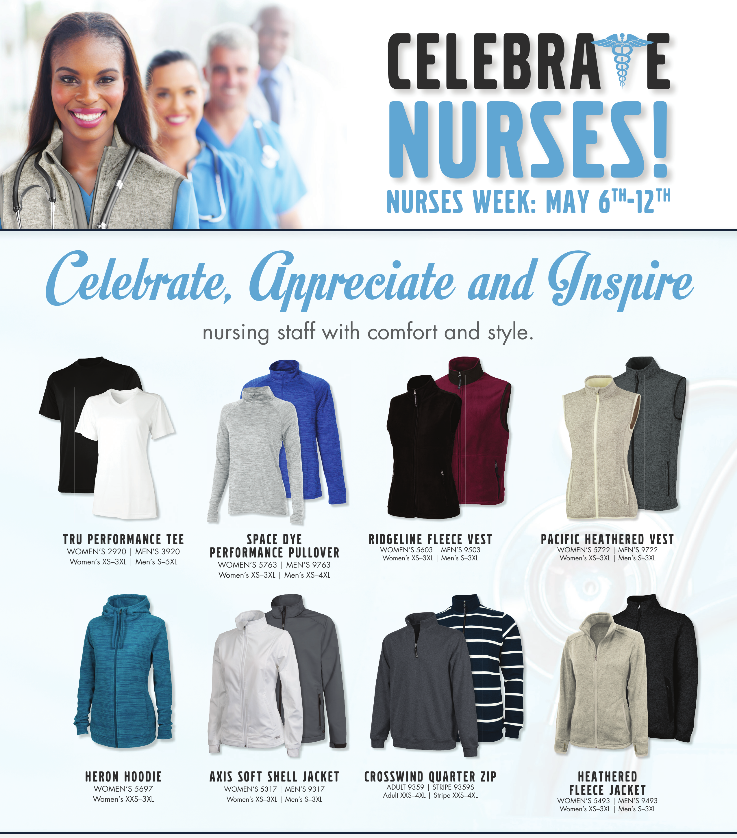 From one special person to a whole staff here is a selection of items that will make your celebration and saying thanks go a long way.
Click the photo to be taken to the complete Charles River catalog for other great options.
Posted by Leann 4.5.18