We have been looking forward to this  since the fall.
This catalog introduces New Era apparel with over 40 tees, sweatshirts, polos, jerseys and jackets. Athleisure never looked so good.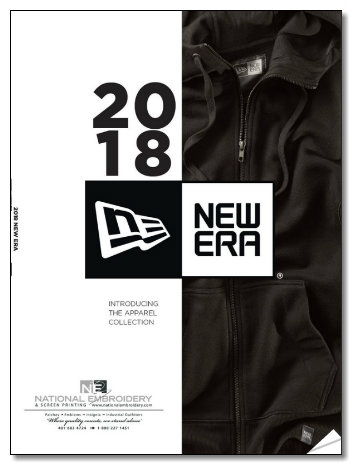 And you should check out the new hat styles. We have been embroidering  a lot of the New Era Interception Hat NE1100. It is a great hat that works for sports teams or corporate apparel. The gray top keeps it neutral and the splash of color under the brim works with just about any brand colors.
Samples of New Era gear should be arriving in this month so keep a look out for them.
Posted by Leann 1.2.18