And here we are a week before Thanksgiving. The shop is packed with goodies waiting to be embroidered so if you have gear you need before the Holidays don't delay.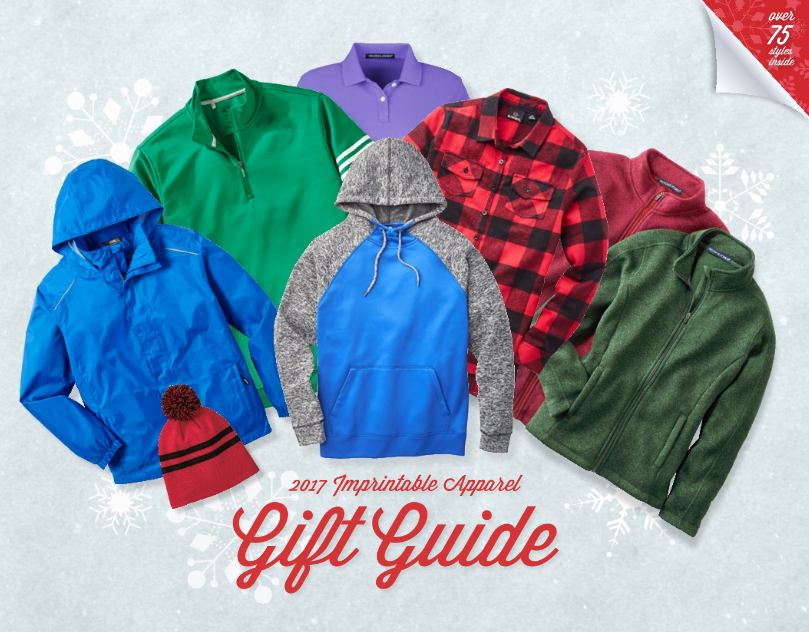 For you last minute shoppers, here is our final gift guide of 2017 from our friends at AlphaBroder.
It is packed full of gear from Adidas,  North End, Columbia, and new this year Under Armour. Yes you read that right Under Armour! We have some samples here in the shop which we will show case if I can get some time to get some photos..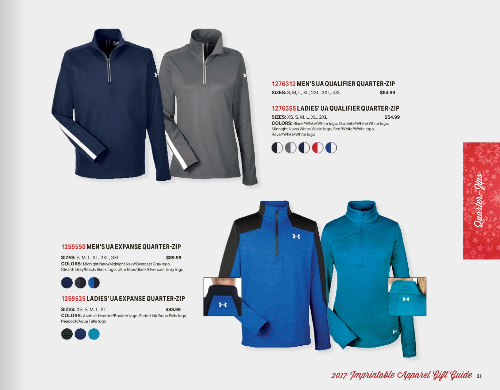 In the meantime flip through the catalog and see if anything sparks an interest and we will be more than happy to put together a quote for you. But don't dawdle…Santa and the elves are busy….
Posted by Leann 11.16.17