While we are still excited about offering North Face gear we realize that some of our customers need other options at a slightly better price point.
Eddie Bauer gear to the rescue.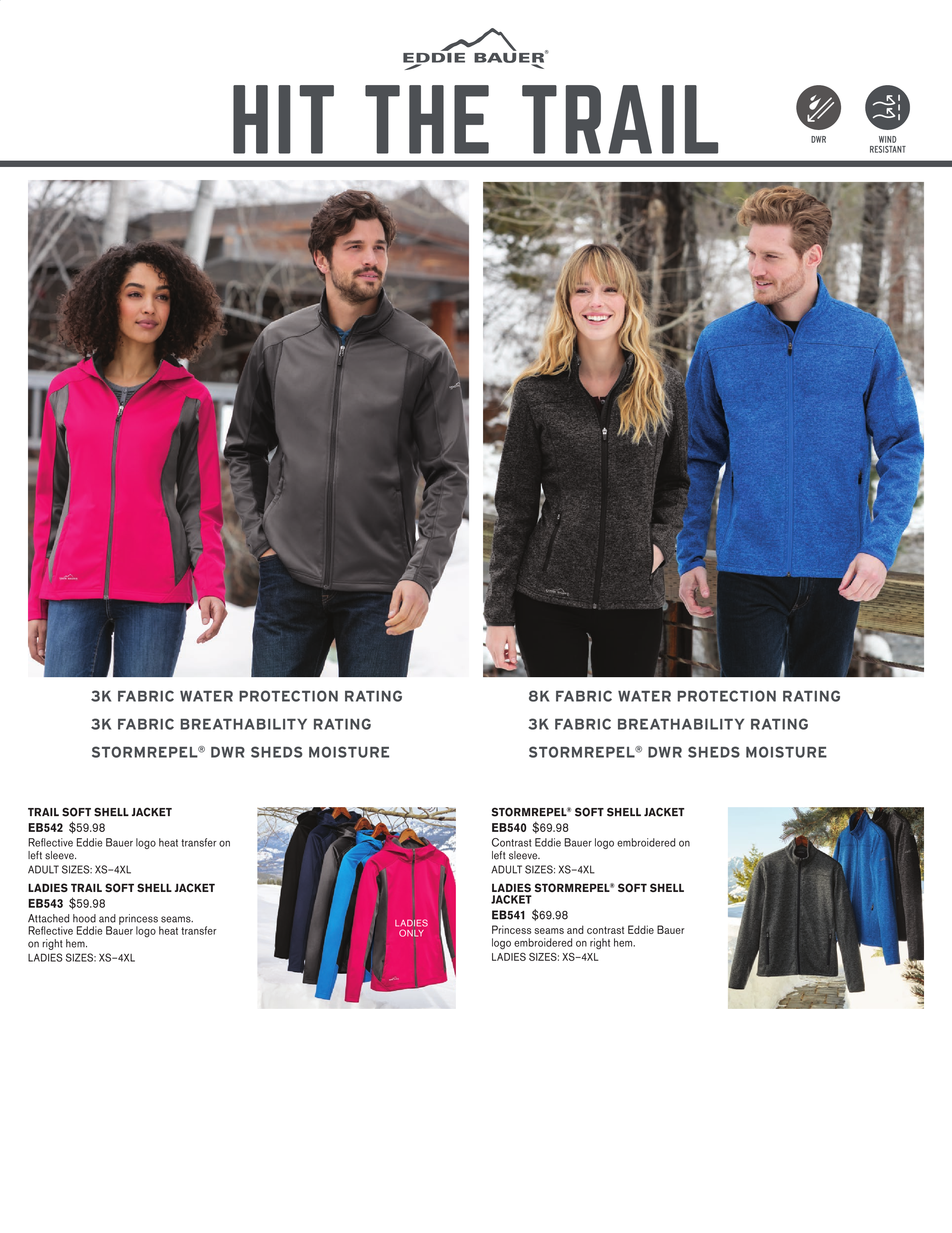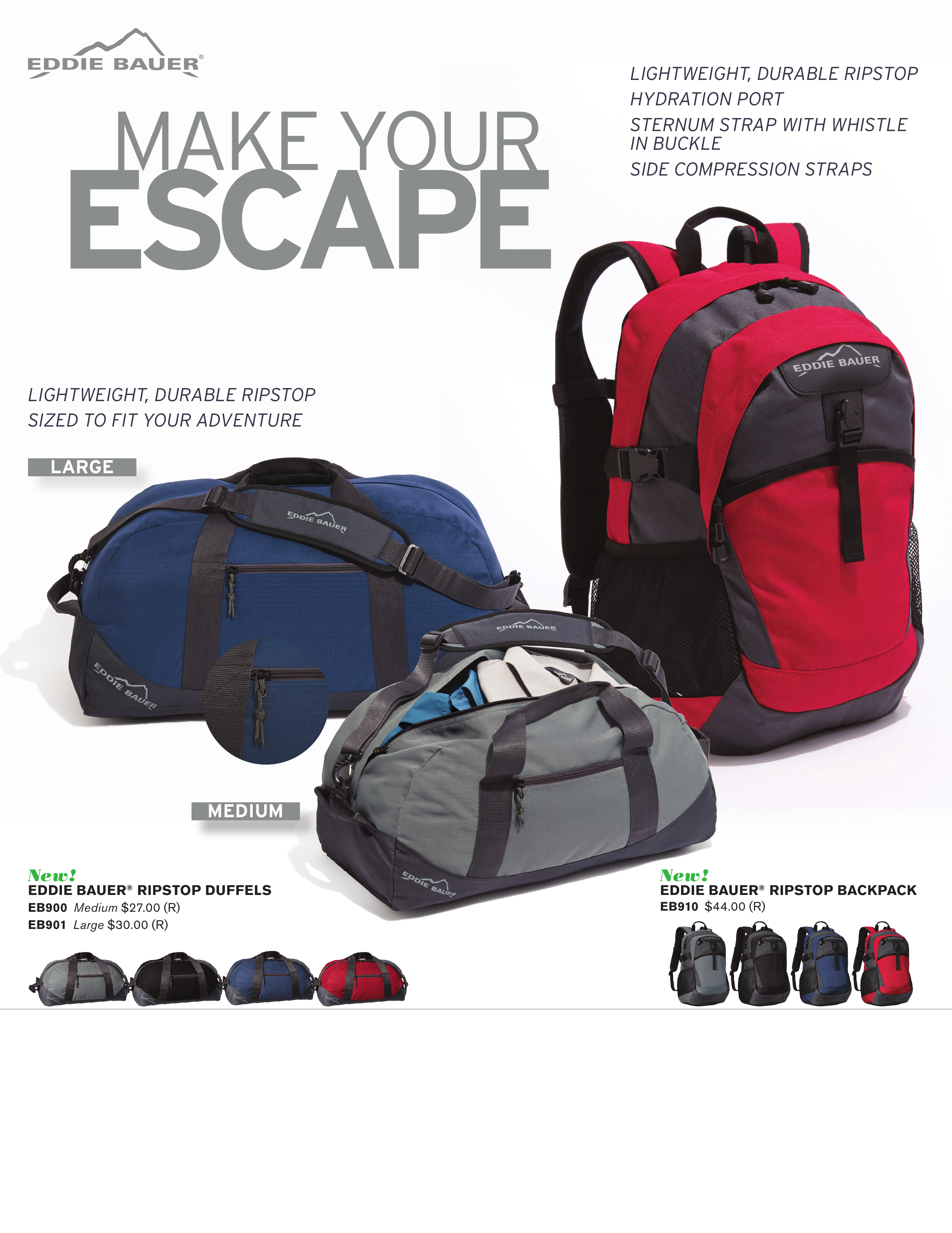 Eddie Bauer's cozy jackets and durable ripstop duffel bags make an easy choice for employee and customer appreciation gifts. They also make great raffle or auction prizes. And the price point won't break the bank!
Posted by Leann 10.17.17