Marketing and Branding. Key words in the business world. Expensive key words. When you are a small business owner you  feel this pain even more because most of the time there is little to no budget for it. What is a small business owner to do? Time to get creative.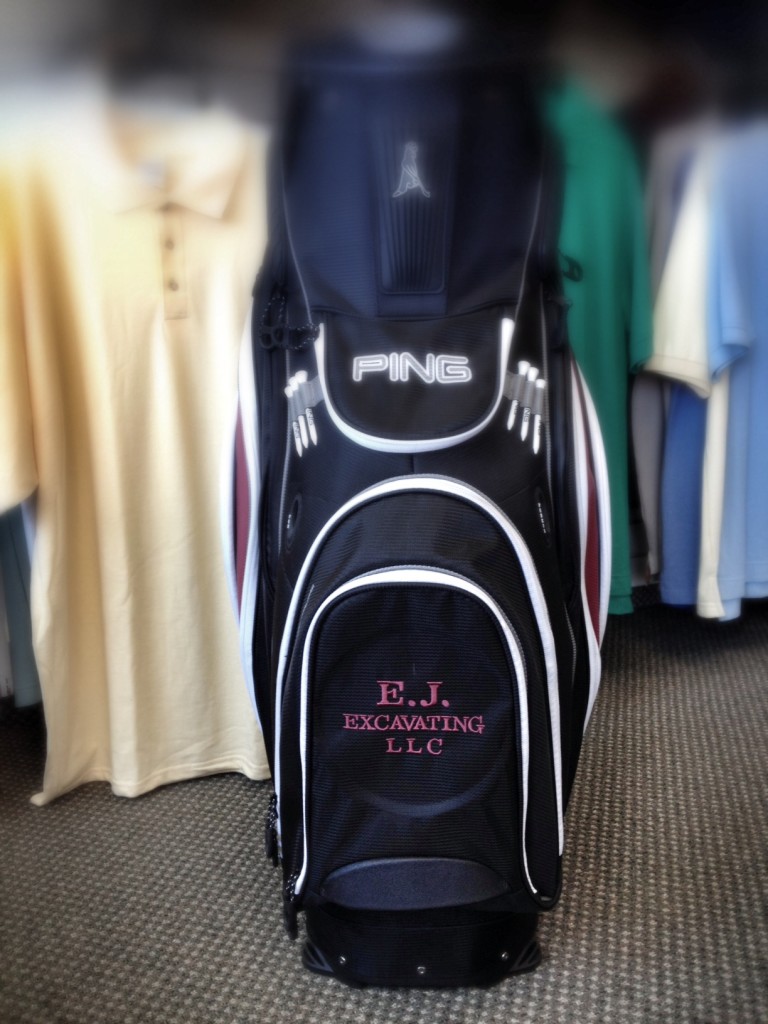 Look around for things you already own that you may be able to get your business name imprinted on. This makes the item unique, professional looking, and a great conversation starter. You never know..your next client may be standing next to you at the club house.
We welcome one off items. Stop in and lets get creative together.