Hanes has long been know for its heavy weight 6 oz Beefy-T. If you liked 100% cotton at the heaviest weight, you were a fan of this for life. Gildan is now introducing their version of the Beefy-T called the Hammer.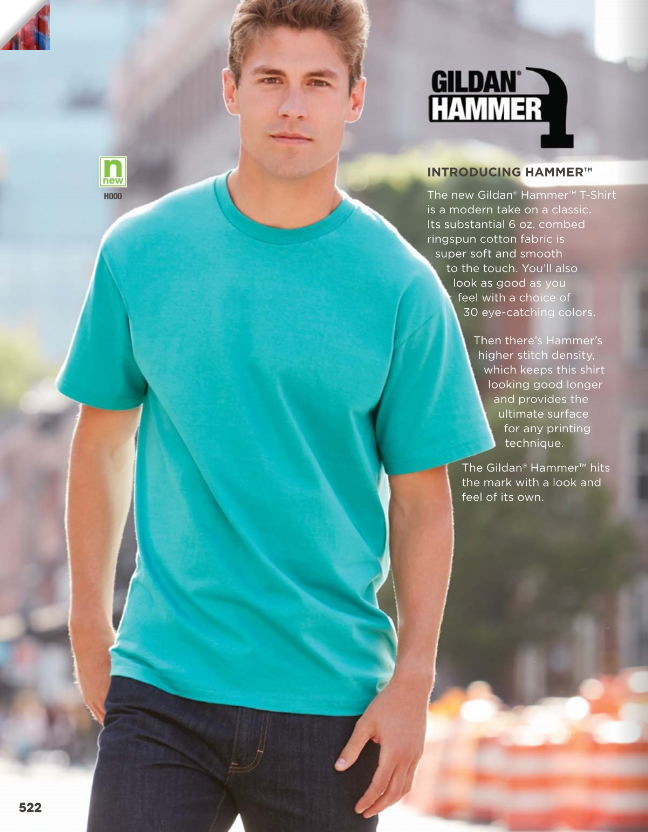 I am going to assume you at least glanced at the text in the photo above so I won't repeat. Bottom line is the tee shirt is soft, comes in a long sleeve and with a pocket, and has 30 colors to choose from.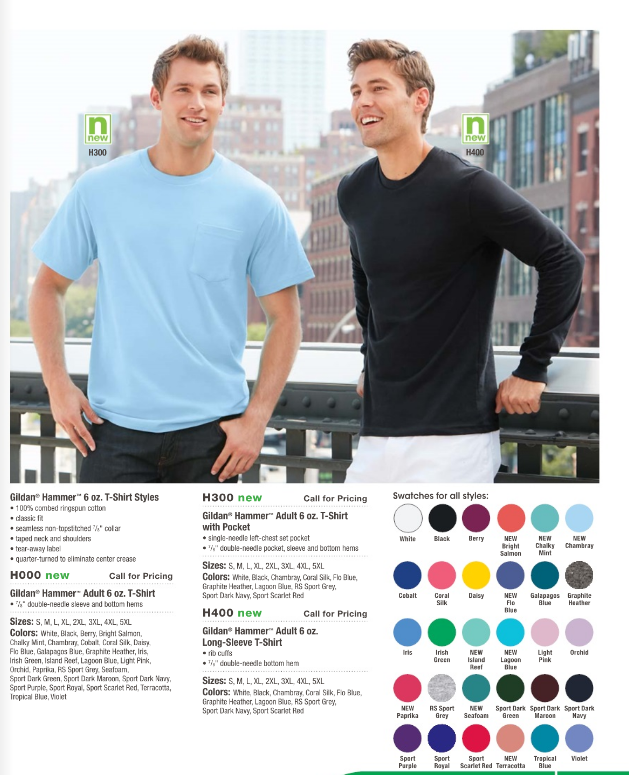 Current trends are toward a lighter weight tee but if you are a die hard fan of the heavy weight tee you should  stop by and check out The Hammer. Gildan was kind enough to send us a sample. By the way did I mention it was SOFT?
Posted by Leann 2.23.18