You may have seen some pictures over on our Facebook Page of some work we were doing for our local chapter that helps support research for Batten Disease. The Allendale Country Club sponsored a golf tournament yesterday to help raise awareness of this fatal childhood disease.
The  tournament was a great success and we are proud to be able to support a great cause. The tee's and polo shirts looked great and everyone loved the goodie bags.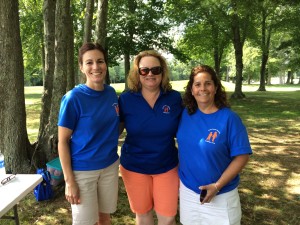 And now the golf clubs are put away and the banquet hall is cleaned up this for this year. That doesn't mean however that this devastating disease is done playing.
We hope after watching you will find out how you can help Batten Disease by clicking this link: Batten Disease Support and Research Association.